smart mobility consulting
Helping to Lead the Digital Revolution
in Sustainable Mobility
The vision of liveable cities and smart communities, where people can easily connect with each other, jobs and amenities - emphasizes the critical importance of emerging mobility services in achieving a new level of physical and digital connectedness. With the growing urban population, cities need to create urban transport which is smart and efficient and can accommodate growth without increasing congestion and transport-related pollution.
Sustainability is at the heart of the best parking practices. Properly addressed, parking policy contributes to Sustainable Urban Mobility Planning (SUMP), satisfying the needs of public transport, micro-mobility, logistics, cyclists and pedestrians. Smart Parking will also play a crucial role in future deployments of autonomous technologies and maximizing the benefits of self-driving cars. We believe that low-carbon autonomous vehicles (AVs) can support the objectives of sustainable mobility by complementing multimodal transport modes - especially shared and public transport.
Harnessing opportunities provided by the technological advancement, we set new standards in the parking industry, optimizing parking assets through digitalization and a wide range of smart parking technology solutions which benefit our clients - representing both commercial and public sector. The prism through which we view the parking industry is Smart Mobility ecosystem, where sustainability is at the centre of urban mobility planning. Regardless of the mode of mobility - whether it is a private car, shared car scheme, e-scooter, bike, ride-hailing or electric vehicle - availability of parking space guarantees convenience and can influence the mobility choice. We consider parking data as an element of the interconnected mobility ecosystem, important for integration of all transport modes in one single interface, known as Mobility-as-a-Service (MaaS).
Through working with different stakeholders in the area of Smart Mobility, we represent a rare combination of international expertise in intelligent and New Mobility solutions. Supporting our clients from the consultancy side is complemented by cooperation with the software house company (Ekinnolab) from which NaviParking originates – which enables us to provide our clients with real solutions addressing their business needs.
Combining sector-specific knowledge and business insight with the technological capability and using cutting edge tools, we deliver solutions that solve complex and diverse mobility problems, maximizing the value for our clients. Throughout the lenses of efficiency and the environmental context, we are committed to providing high-quality consultancy services in all areas of parking and accompanying Smart Mobility services. Our passion for those topics is driven by the ambition to help forge a path towards a vision of interconnected mobility in future cities.
The areas of expertise
- Smart Parking technologies and solutions
- Parking management policy
- Smart Mobility services
- Mobility-as-a-Service
- Sustainable Mobility
- EV parking
- Micro-mobility
- New Mobility Services
- Smart City Platform architecture development and roadmaps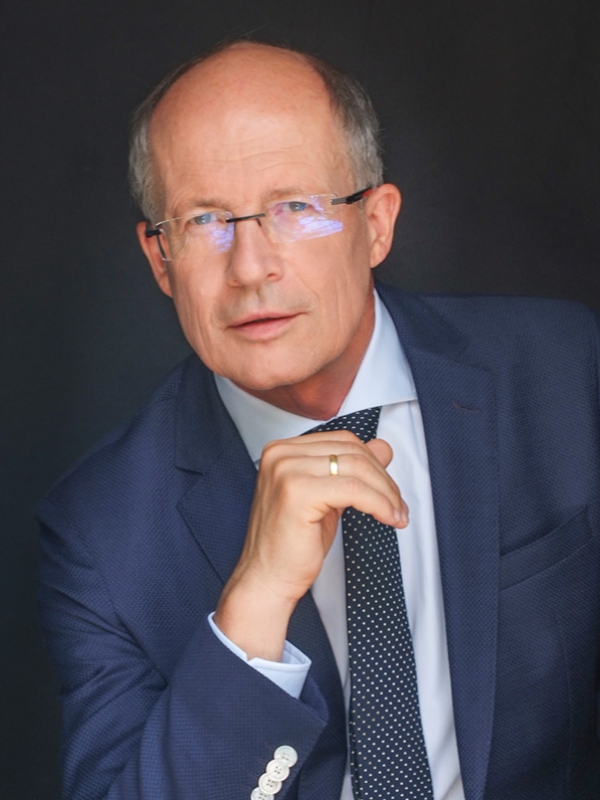 A systems thinker, innovator, visionary leader and a serial entrepreneur with over 25 years of managerial experience in enterprise architecture for the telecom and banking industries. Leading the diverse international IT and Smart City-related projects, he supports open solutions and Open Innovation. He actively promotes interoperability and standardization in initiatives undertaken by TMForum (City-as-a-Platform), FIWARE, Open&Agile Smart Cities (OASC).
The Founder of NaviParking enterprise and Ekinnolab software house specializing in Smart City applications. The company's technology platform aggregates Smart Parking, Smart Building and Smart City solutions allowing a complete digital customer journey end-to-end. He advises clients on Transformation and Innovation Management in the technology industry, helping companies to refine and implement Change Programs.
A "Zero Emission Ambassador" for Poland in the Intelligent Mobility for Energy Transition (IMET) initiative. He supports the transformation to electromobility by promoting a holistic approach to the creation of Smart City data platform, emphasizing the role of Smart Parking as a valuable link between fragmented transport ecosystems. Coordinator of the Smart Parking workgroup within the New Mobility Services initiative under the auspices of the European Innovation Partnership on Smart Cities and Communities (EIP-SCC).
Passionate about discussions with the world's leading thinkers and innovators within the community of Dubai-based Singularity University division promoting conversations on Exponential Technologies and the Future. As a member of the AstroLabs Dubai Tech Hub community, he is committed to sharing expertise about the technology powering New Mobility Services, and innovative business models that make it possible to seize the opportunities brought by mobility revolution based on partnerships and data sharing. By establishing the company's (NaviParking) presence on the UAE market at the DMCC Free Zone his ambition is to create a platform for applying smart technologies in the GCC region. He heads the pioneering adoption of the corporate-wide Smart Parking deployment in Dubai Airport Free Zone.
The ability to navigate the complexities of places, processes and remote teams management, enabled him to build the team consisting of high-skilled people representing cross-discipline competencies and deep-discipline expertise, driven by the vision to make cities more sustainable through the creation of transformative, technology-enabled innovations.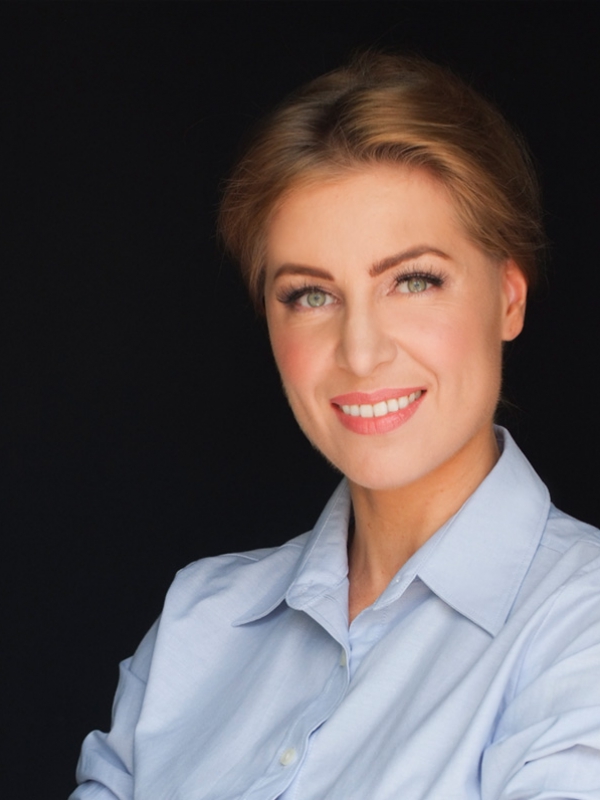 A smart growth advocate with a focus on emerging New Mobility Services enabling the transition to sustainable and low-carbon transport. Driven by the passion to harness her PhD-related expertise in behavioural economics to create a blueprint for human-oriented smart and sustainable mobility solutions. Utilizing a background combining tech, sociology and science she supports cities in seizing the opportunities of new technologies to make them more habitable.
In the role of a Chief Experience Officer at NaviParking, she is set to define a new, multidisciplinary position to develop concepts aiming to support more balanced urban transport. The solutions encompass multimodality applications, closing the first-mile-last-mile gap to provide door-to-door mobility. They are crucial for assuring accessibility to urban opportunities, supporting the city's main Points-of-Interests, places where people work, live, shop and more – enabling the economy to thrive. This vision requires collaboration, integration and a multi-stakeholder approach. Its ultimate goal is the creation of a well-coordinated mobility ecosystem that is inclusive and aligned with urbanites' needs.
The main driver behind that idea is the transition to sustainable, carbon-neutral mobility powered by Open Data and clean fuel, at the heart of which are people. Iwona believes data generated around the customer journey could be used for projecting value-added solutions created with Customer Experience in mind – providing users with individualized services which increase their benefits.
As a coordinator of the Smart Parking workgroup within the EIP-SCC, New Mobility Services initiative, she contributes to shaping the next generation Smart City strategies. Iwona advises on Sustainable Urban Mobility Plans in the context of parking policy, transport electrification, multimodality and active mobility, as tools enabling to restore environmental quality in the present and future cities.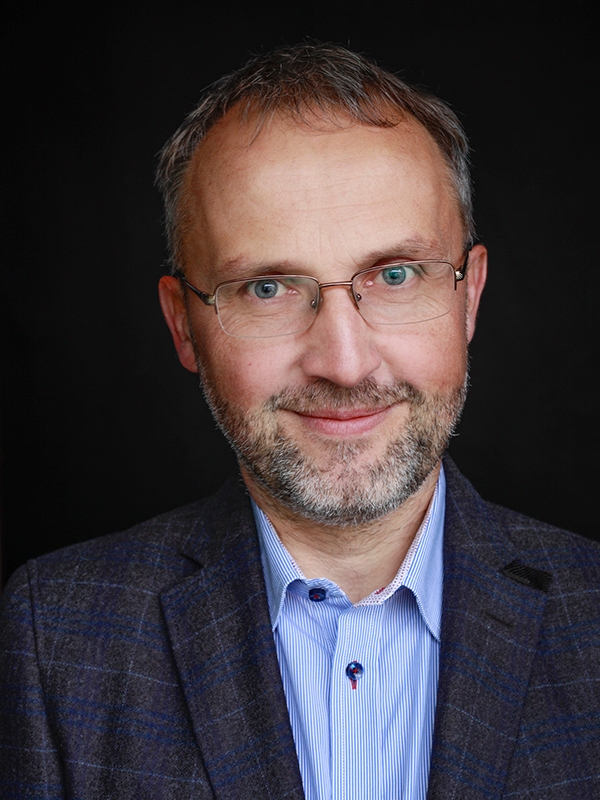 IT team leader engaged in various core business systems (Billing, CRM, Enterprise Integration), new products implementation as well as mobile customer-facing applications. Lean IT advocate, a co-lead of Architecture & API's stream of the TM Forum City-as-a-Platform initiative. A member of the FiWare Open Smart-City Community.
CIO of NaviParking overseeing the transition from a start-up phase to an established software house specializing in a broad variety of data-powered Smart City projects. With regard to the social impact of Smart Mobility services, a well-thought-out strategy is crucial to address the local stakeholders' needs, while securing economic viability of the project on a win-win basis for all engaged. Recognizing the critical importance of the optimized governance, strategic planning and continuous assessment of the project deliverables, he helps companies to encompass and take advantage of new technologies like Internet-of-Things, Artificial Intelligence. He advises clients in the transformation towards Agile and Lean IT organizations.
In the course of over 19 years of working with both corporate companies and early-stage startups, he has gained expertise and developed trusted business relationships necessary to implement the Agile and Lean methodology in a fast-pacing IT environment. Leveraging exponential technologies and the Team's cross-disciplinary competencies, combining technology, management and hands-on experience in Smart City solutions development, he is committed to creating business value for clients and transforming their ideas into tangible results. Passionate about designing efficient digital ecosystems and Smart City innovations harnessing state-of-the-art technologies, aimed to tackle urban mobility challenges, enrich citizens' lives and able to provide large social benefits.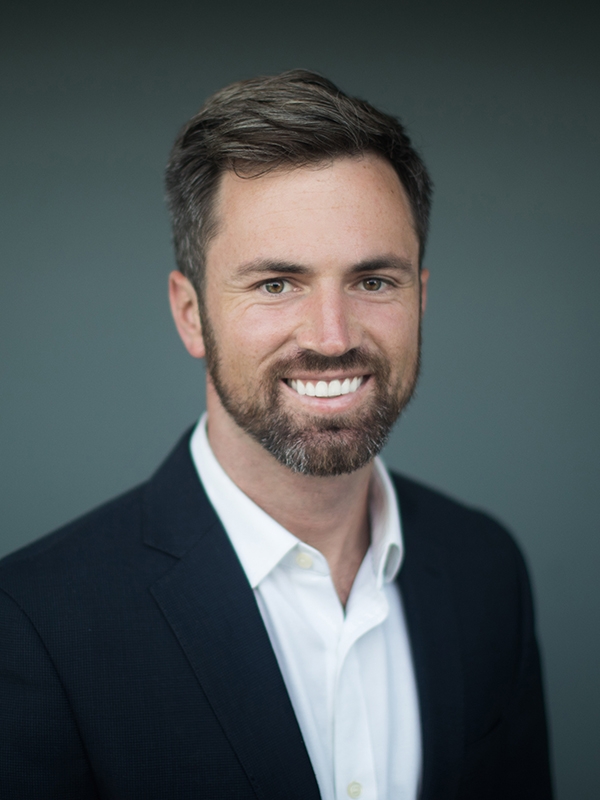 Neal's unique mix of experience in entrepreneurship, strategy consulting, and practical go-to-market development allows him to help companies think strategically about the future while practically implementing solutions today.
Neal previously worked at Uber as the GM and Global Head of Guest Products & Services, a B2B division within the company. Over the course of Neal's tenure at Uber, he has built, invested, and scaled multiple products and go-to-market teams enabling Uber to grow in unprecedented ways. Neal also led Uber's venture and innovation team developing several game changing products and programs.
Prior to Uber, Neal co-founded and sold companies in advertising analytics and carbon fiber technology. He was a management consultant at McKinsey and is an early stage start-up venture capitalist.
Neal has a Masters in Business from Stanford's Graduate School of Business and a Bachelors of Science from Brigham Young University where he walked on to the Division 1 football team. Neal is also a collegiate Lacrosse National Champion and All-American recipient.
NaviParking Sp. z o.o.


Dolnych Wałów 8
44-100 Gliwice
Poland