SMART PARKING FOSTERING
SMART CITY REVOLUTION
IN MENA COUNTRIES
DE-CONGESTING THE MENA REGION BY OPTIMIZING MOBILITY
In an era where rapid growth in technology is driving digital transformation, the MENA region is experiencing a robust evolution in urbanization. With new districts constantly being developed, city-led innovations are increasingly focused on upgrading transport systems and services, enabling to move people more efficiently over the existing road infrastructure.
Nevertheless, the region is experiencing new challenges caused by urban population growth, severe traffic congestion and pollution. With the integration of transformative technology, NaviParking is dedicated to tackling these major challenges by co-creating the future of smart mobility in the constantly urbanizing MENA countries.
Our goal is to de-congest the region, by optimizing searching for parking and providing user-centric, data-driven smart mobility services. To do so, we provide digital parking solutions and mobility services that deliver paperless, cashless, reliable and smooth parking experiences with futuristic and flexible functionalities. Thus, enabling constant adjustment and upgrading to meet dynamic shifts and needs in communities across the MENA region for decades to come.
Fundamentally Reshaping Parking and Mobility
MENA cities need to act proactively on transport and parking challenges as the way urban infrastructure is utilized, will be a key contributing factor to the overall quality of life. Embracing cutting-edge smart mobility technology, supported by traffic management policies can significantly disrupt urban mobility and help to tackle more efficiently such problems as sub-optimal allocation of parking space.
Municipalities and parking lot owners are realizing the potential prospects that smart parking solutions have to offer and are adopting them to improve parking management and save costs. Unorganized parking management is being replaced by parking processes' virtualization and automation.

Growth in the parking management market is expected to increase as smart parking solutions are required by varied industry verticals that need a smooth flow of vehicles and maximized utilization of limited parking space.
Market size predictions estimate that the global smart parking market will grow to 43 billion U.S. dollars by 2025, representing CAGR of 20%.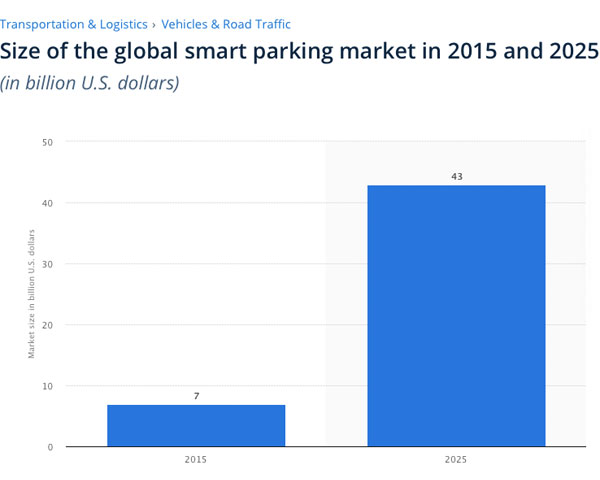 Source: Statista.
The market analysis conducted by an independent advisory firm Navigant Research, entitled "Smart Parking Systems" has included NaviParking among key industry players. In the report it is estimated that the annual revenue in smart parking industry will reach $535 million in 2028 at a CAGR of 23,3%.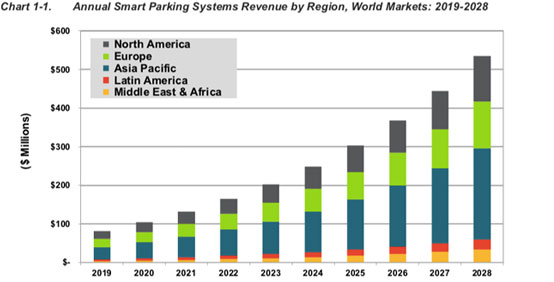 Credit: Navigant Research, a Guidehouse Company.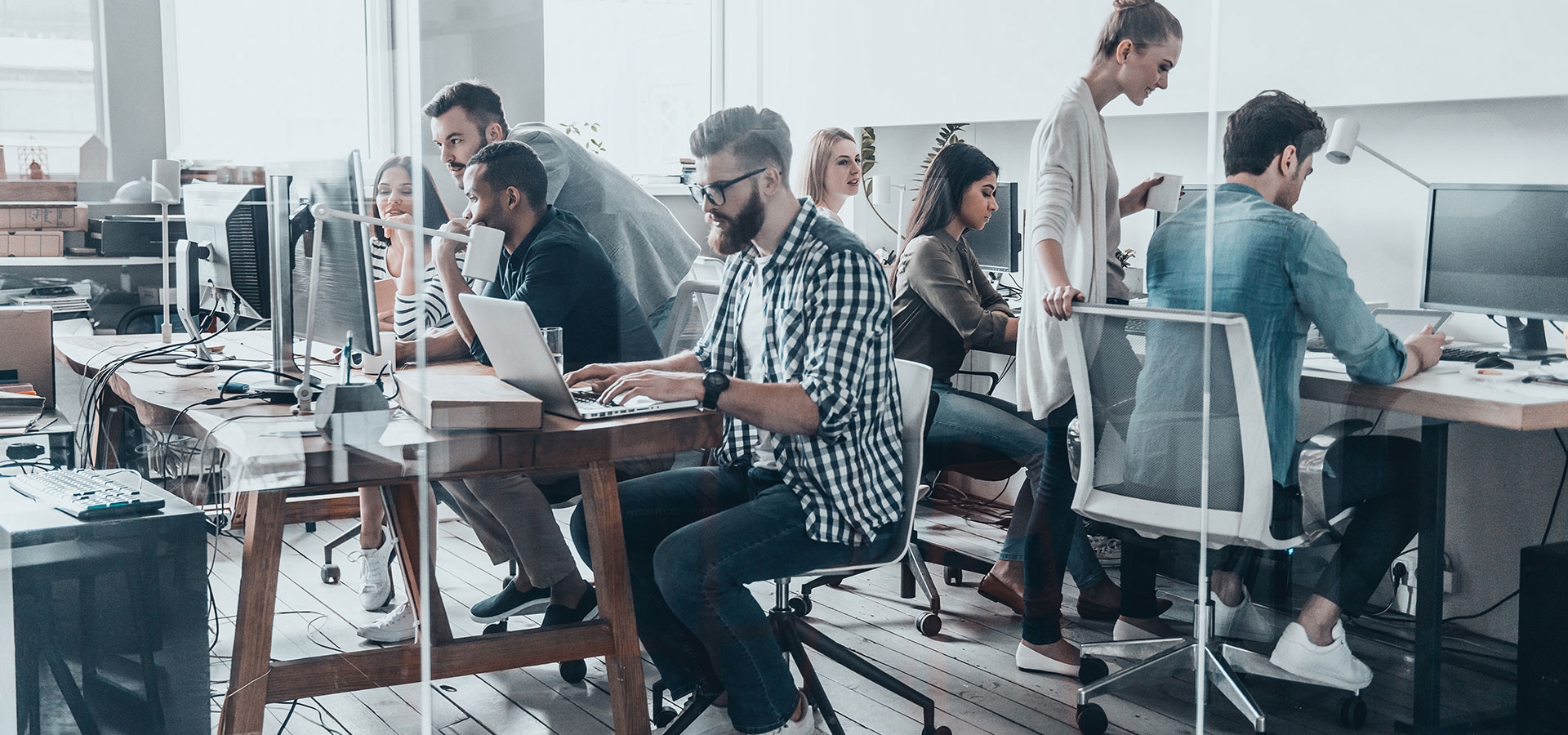 We strive to lead the worldwide positive impact that smart and sustainable parking practices have on environment and the quality of our lives
Established by two Dutch innovators, the concept of the company was born in Amsterdam - one of the smartest regions worldwide. Behind the creation of a smart parking platform linking drivers with parking owners was the mission to solve everyday drivers' problems in finding parking. By design, digital parking is created with customer-centricity in mind, answering the expectations of today's smart citizens. Simplifying the process of searching for a place to park, the next generation smart parking allows to alleviate congestion by 30% and pollution caused by idling cars looking for parking. This way, the solution contributes to achieving sustainable development goals and reduction of carbon emissions caused by local and touristic transport traffic. Through expanding the scope of services on the European, Middle Eastern (MENA) markets, including the Gulf Cooperation Council (GCC) countries, the company currently provides tailor-made smart parking solutions enabling to increase operational efficiency, reduce the cost of parking management and elevate users experience.
Digitalization of the traditional parking infrastructure enables taking advantage of the smart technology to improve the services provided.

Parking owners
Automation of parking processes aiding the asset management

Increased parking occupancy and capacity utilization

Elimination of parking fraud caused by a human factor

Replacement of manual processes which are labour- intense with digital ones

Reduced costs of operational processes

Renting out and monetization of the unused parking space

Drivers
Convenience

Predictable parking experience

increased satisfaction

Ticketless and cashless parking operations

Reduced "parking pain" and stress

Time and cost saving by elimination of parking search

Cities
Efficient parking management of municipality parking assets

Better parking enforcement

Reduced cost of parking revenue collection (in comparison with ticket-based operations)

Parking traffic data analytics supporting planning decisions

Easier parking finding means reduced traffic and pollution
Leading MENA's digital revolution
in Smart Mobility
NaviParking DMCC
Astrolabs, PO Box 336851, Jumeirah Lakes Towers Cluster R
Unit JLT-PH2-RET-R6, Dubai, United Arab Emirates.
Phone +971 50 178 9464
NaviParking MENA W.L.L.
Building 114, Road 385, Block 304, Brinc MENA
Manama, Kingdom of Bahrain.
Phone: +973 39 106 988